Our Top Picks: Halloween Movies for Every Occasion
Thu, 12 Oct, 2023
Halloween is just around the corner, and with it comes numerous traditions that accompany this spooktacular holiday. One of the most popular customs is undoubtedly watching Halloween movies. Whether you're snuggled up with your children, friends, or the whole family in front of the screen, there's a fitting film for every occasion. Let's dive into the fascinating world of Halloween cinema and discover the best spine-chilling flicks for this eerily enchanting time. Halloween, the Night of Horrors, is the perfect opportunity to immerse yourself in the terrifying films of the genre.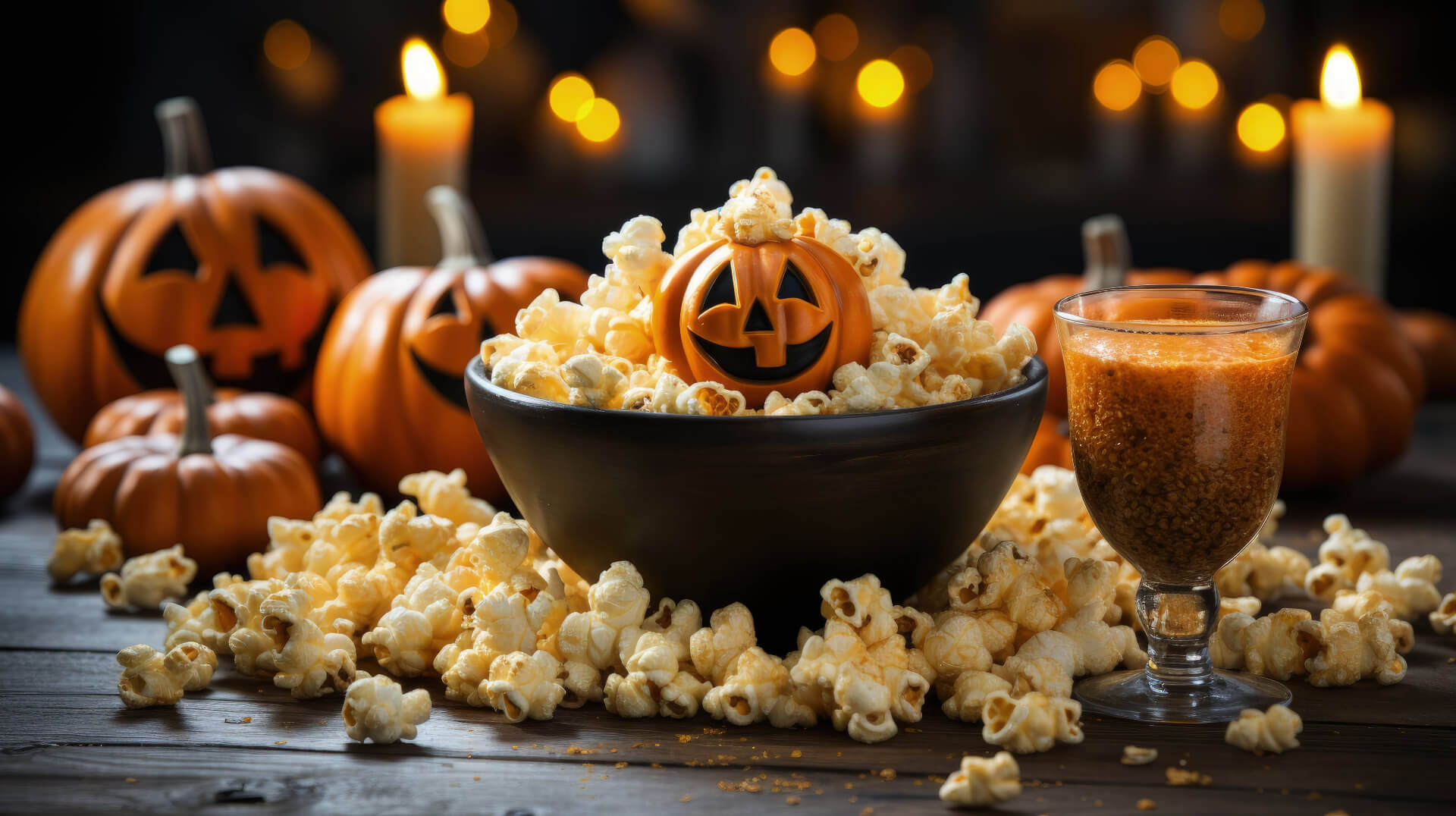 Movies for Every Occasion
For a Movie Night with Friends
If you're looking for a film that will send shivers down your spine and make even hardcore horror fans quiver, here are five real horror films for Halloween that will leave you trembling:
1. Paranormal Activity (2007) - A found footage classic that teaches you to fear. A young couple is haunted by supernatural phenomena.
2. The Ring (2002) - A videotape with a sinister secret and a mysterious video message lead to a dreadful curse.
3. It (2017) - Pennywise the Clown returns to terrorize the children of Derry, Maine. A modern horror masterpiece.
4. EVIL DEAD (2013) - A group of friends discovers an abandoned cabin in the woods and stumbles upon a book that unleashes dark forces. A bloody and terrifying fight for survival begins.
5. The Conjuring (2013) - Based on true events, this film tells the story of Ed and Lorraine Warren, who investigate paranormal phenomena. A top-tier horror experience.
Deeper Insight into: The Conjuring (2013)
Ed and Lorraine Warren are globally renowned for their brave interventions in the supernatural. "The Conjuring" from 2013 is an impressive film based on their actual records, offering us a deeper look into the true story behind the chilling events. This film stands out due to outstanding performances and captivating direction, making it one of the most remarkable horror films in recent years.
A deeper dive into the unknown: From the cinema to real-life thrills in Innsbruck.
But for those seeking even more thrills, Escape Room in Innsbruck offers a unique experience Nowayout's "Maniac". Imagine waking up in a dark basement where all your friends are trapped in cages. None of you remember how you ended up here. The maniac who kidnapped you seems to have disappeared – the perfect moment to escape. Together, you must break out of the cages, solve puzzles, and search for clues among the blood-soaked traces of previous victims to escape this house of horrors.
If you and your friends are brave, Halloween is the perfect opportunity to challenge not only yourselves through horror films but also through the real world of the supernatural. Immerse yourself in the eerie adventure of "Maniac" and experience how goosebumps and thrills become a reality.
For Family Viewing with Kids
Are you looking to celebrate Halloween with your kids and in search of the best Halloween movies suitable for children? No problem. Here are some that are perfect for younger viewers:
1. Coraline (2008) - An animated film that tells the adventures of a young girl in a mysterious parallel world. But beware, nothing is as it seems here.
2. Monster House (2006) - This charming animation tells the story of a spooky house that comes to life. A feast for the eyes and the imagination.
3. Corpse Bride (2005) - Tim Burton takes us into a world of the dead, where an unusual romance blossoms.
4. The Nightmare Before Christmas (1993)- This Halloween film series offers a mix of Halloween and Christmas that sends shivers down your spine no matter the season.
5. Hotel Transylvania (2012) - In this story, Count Dracula opens the first hotel for monsters, providing laughter and a touch of spookiness in this animated hit.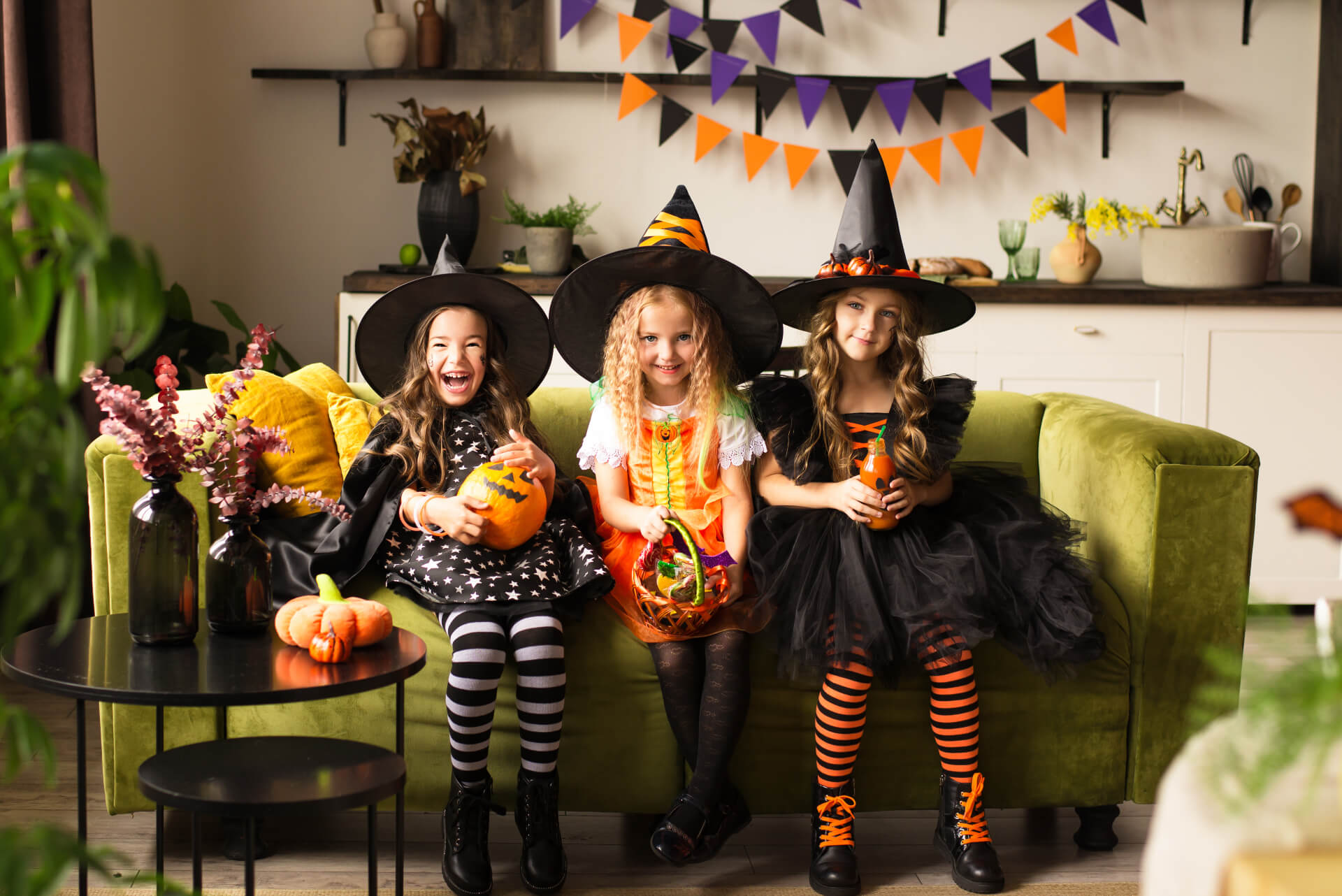 Deeper Insight into: Hotel Transylvania (2012)
"Hotel Transylvania" is a heartwarming tale of acceptance and family. Amid the eerie backdrop of the hotel, it shows that even monsters can have warm hearts. The animation and humor make this film a treat for both young and old.
For Cozy Family Nights
Would you like to spend Halloween in a cozy atmosphere with your family? Here are some classic films that are must-watches and great Halloween movies for families:
1. Hocus Pocus (1993) - Three witches, awakened from their slumber, wreak havoc in the town of Salem. An entertaining classic.
2. Goosebumps 2: Haunted Halloween (2018) - Based on the popular books by R.L. Stine, this film offers a spooky adventure story for the whole family.
3. Pan's Labyrinth (2006) - A dark fairy tale by Guillermo del Toro that is both fascinating and chilling.
4. The Addams Family (1991) - This quirky family provides laughs and offers a unique perspective on the horror genre.
5. Monster Hunter (2020) - A family of monster hunters confronts the spookiest creatures of the night. A film that celebrates family bonds.
Deeper Insight into: The Addams Family (1991)
"The Addams Family" is an unforgettable classic that places the uniquely quirky family at the center of the story. With its eccentric characters and unmistakably dark humor, this film offers a captivating and humorous experience. It's this unique blend that makes it an ideal companion for the Halloween season, delighting audiences of all ages. Every scene exudes a special atmosphere that perfectly complements the spooky and beautiful Halloween mood.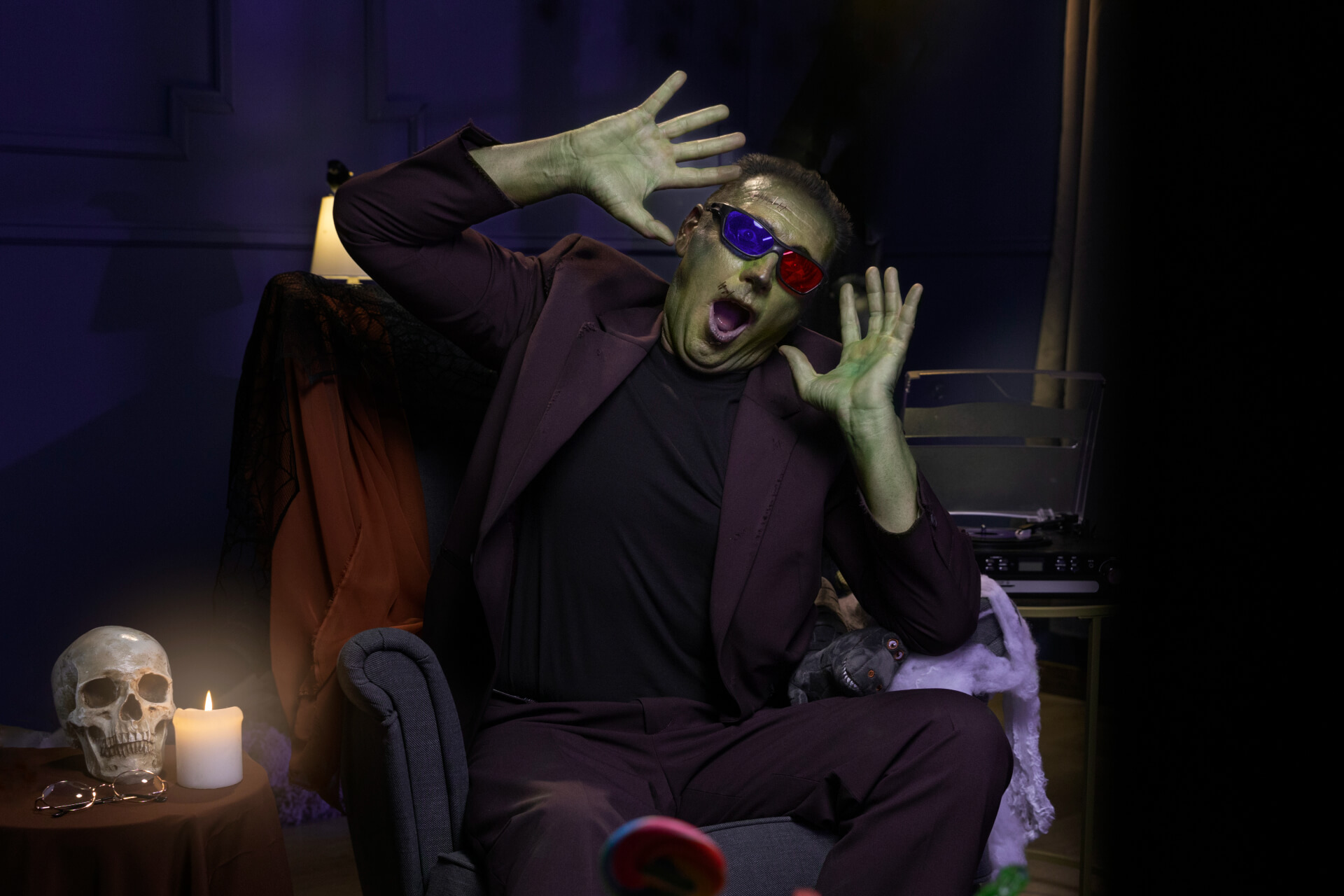 Conclusion
The magic of Halloween reveals itself in various ways through the lens of cinema. Which of these films will be your Halloween highlight this year? Regardless of which one you choose, one thing is certain: spooky fun is guaranteed. Enjoy the chills and the shared movie experience!
FAQ
Q1: Welche Filme bieten eine gute Mischung aus Humor und Grusel?
A1: "Beetlejuice" und "Ghostbusters" sind großartige Filme mit einer gelungenen Kombination von Humor und Grusel.
Q2: Gibt es Halloween-Filme, die auf wahren Begebenheiten beruhen?
A2: "The Texas Chainsaw Massacre" und "The Amityville Horror" basieren auf wahren Ereignissen und sind sehr gruselig.
Q3: Welche älteren Halloween-Filme haben immer noch ihren Reiz?
A3: Klassiker wie "Psycho" und "Night of the Living Dead" sind zeitlos und immer noch sehenswert.
Q4: Welche Halloween-Filme sind perfekt für einen gemütlichen Filmabend zu zweit?
A4: Filme wie "Edward mit den Scherenhänden" und "Interview mit einem Vampir" eignen sich hervorragend für romantische Filmabende.
Q4: Which Halloween movies are true classics and a must for every horror film enthusiast?
A5: Films like "The Exorcist" and "Psycho" are timeless classics that no horror enthusiast should miss.